Startups get fired up in Jordan's rapidly changing environment
A decade ago, Jordanian startups were the purview of risk-takers and dreamers. Sensible graduates with a head for business sought positions at banks and corporations, with a steady income and job security.
That mentality is shifting as increased investment and public sector support fuel a vibrant entrepreneurial culture, encouraging more Jordanians to shelve the safe option and pursue their big ideas.
For Faisal Alarmouti, founder and CEO of delivery platform DoorBox, changes to the business environment in Jordan helped to drive his decision to launch a company this year.
"There has been a significant shift in mindset surrounding the potential for startups to succeed, with a growing number of success stories and a supportive community of entrepreneurs and investors," he says.
Jordanian startups have established themselves in the regional scene by outperforming expectations given its small market size and limited investment.
Despite receiving only $119 million in startup funding in 2021, Jordan is one of the fastest-growing startup ecosystems in the Middle East, with more than 25 companies listed in the World Economic Forum's top 100 Arabian startups.
These include Floranow, the Middle East's first floral online marketplace, Jamalon, the region's largest online bookstore, and Altibbi, the Middle East's largest digital health platform.
Ibrahim AlSafadi is founder and CEO of higher education company Luminus Life+, which supports entrepreneurs through its incubator Jordan Start. He believes that a well educated workforce and access to local and international funding have helped to create a "dynamic ecosystem" that makes it a strong location for startups.
Opportunities and investment
According to a recent report from Middle East analyst Magnitt, Jordan recorded almost 500 percent higher startup funding in 2021 than 2020. At the forefront of this is the tech sector.
Industry giants such as Microsoft, Amazon and Cisco have based regional operations in Jordan, testifying to the growing base of talent the country has to offer.
"With the lack of resources of Jordan, we understood that our people are the most valuable asset, so there was a lot of focus on having people get quality education," says Rita Shanti, startups selection and engagement manager at Oasis500, which became the region's first early-stage investor and accelerator when it launched in 2010.
Shanti cites Jordan's literacy rate of 99.11 percent and a higher education percentage of 40 percent, of which 20 percent are ICT graduates.
Around 27 percent of all tech entrepreneurs in the Mena region are Jordanian, despite the country accounting for about 3 percent of the region's population.
The Global Competitiveness Report published by the World Economic Forum ranks Jordan 24th out of 141 countries for "ease of finding skilled workers," but high unemployment remains a significant challenge, as better paid opportunities in the Gulf and elsewhere contribute to a brain drain.
However, recent improvements in the viability of launching a business are giving more Jordanian entrepreneurs a reason to invest their talents at home.
These include the new Jordanian Ministry of Digital Economy and Entrepreneurship (MoDEE).
The ministry recently launched a $100 million technology focused venture capital fund in partnership with the Abu Dhabi Developmental Holding Company.
In addition, a growing number of public-private sector partnerships have created sandbox environments that allow fintech startups to test their products and validate their model before going to market.
Focus on fintech
Investment in digital services and fintech enterprises is a major part of Jordan's 2025 national plan to accelerate economic growth and development.
The Information and Communications Technology Association of Jordan says the country's ICT sector contributes around 14 percent to the country's GDP, which is one of the highest rates in the region.
Banks and corporations such as telecom companies including Zain and Orange are now incorporating accelerators and incubation programmes into their organisations. But access to funding remains limited.
In Jordan only 10 per cent of all bank and microfinance institution loans go to micro, small and medium-sized enterprises.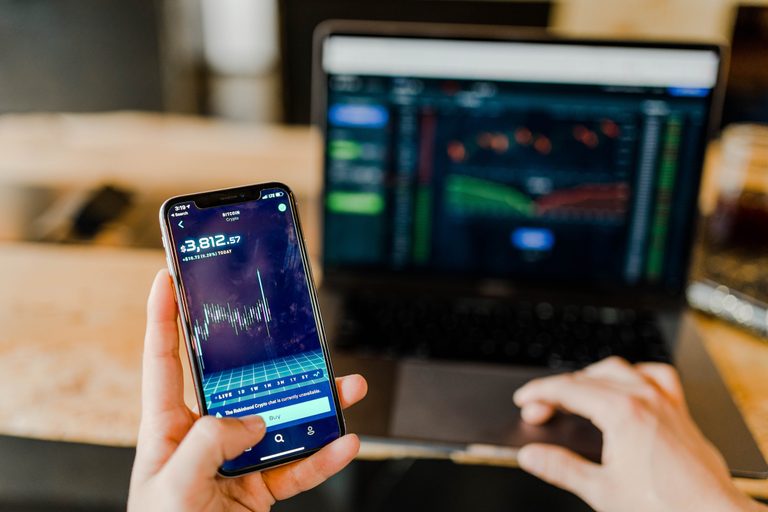 This is despite MSMEs accounting for more than 99 per cent of all businesses, covering around 70 percent of private sector employment in the Hashemite kingdom.
"The challenge is that a lot of the capital being made available to these entrepreneurs is profit driven first and foremost," says Karim Samra, founder of Changelabs, a social enterprise accelerator focused on the Middle East and Africa.
"They need to show potential for exists and scalability, expansion and growth. But not all great businesses can do that."
The new MoDEE fund, for example, will focus on high growth technology companies with proven business models – a tall order for early-stage Jordanian startups that are seeking investment.
One solution, Samra says, is to lean on non-governmental organisations and charities that are not profit driven to create a blended investment strategy that provides a first round of funding before looking to the private sector for the second tranche.
Ecommerce is among the most active areas for innovation in Jordanian startups. It covers areas such as consumer payments, invoicing, reporting and accounting, as well as small-scale makers selling items including healthy food lines and natural beauty products.
Logistics, including food and last-mile delivery platforms, is another thriving space for startup innovation, as more Jordanians become comfortable with shopping online.
"Anything to do with enabling people to access credit and to transact online even if they don't have a bank account is a big trend in Jordan and the broader Middle East," Samra says.